Here's a summary of some of the things I learned and published this week.
---
Readings
You can follow my daily readings as they happen here. Below are a selected few, with commentary, from the past week.
Sunday
I found this interesting; readers know that I do a lot of dog walking – yesterday 15 000 steps. Can you get fit from doing this?
When I read lists list this of popular baby names, I know why my kids were always the odd ones out. They didn't make the list
Monday
If nothing else, the pandemic has shown us the need for fastest internet speeds. here are the fastest in the world
With the price of lumber these days, maybe this will really take off
Tuesday
When I read articles like this, I'm reminded why I use an advertisement blocker or a browser with blocking built in
A part of my past has now been torn down – the Hespeler Road bridge and I can't even drive by to see what's there now
Wednesday
Listowel is a great town and now is recognized world-wide for their sign wars. Gotta love it
There might have been more consequences if she had confided in the first lady, an educators
Thursday
Somehow, I think that Facebook is getting things right although I'm generally not in favour of censorship
This might give you renewed appreciation for Gmail and make you turn on two factor validation immediately
Friday
Cinco de Mayo brings out the inquisitiveness in some people
This article looks at technology in the classroom as we realize that we should have paid more attention to technology use years ago
Saturday
For the record, I still shower daily
I don't think the effect of cancelled sports on kids should come as a surprise to people
---
Blog Posts on
doug … off the record
My daily contributions to this blog are linked below. If you're looking for a week in review for doug–off the record, you came to the right place.
---
#FollowFriday – May 6, 2021
---
voicEd Radio
On this week's show, Stephen Hurley and I chatted about Mathematics, teaching online, yoga, cameras, and Minecraft.
The show, stored as a podcast is available here:
https://voiced.ca/podcast_episode_post/online-on-the-yoga-mat-and-on-camera/
Alice Aspinall – @aliceaspinall
Terry Whitmell – @TerryWhitmell
Tim King – @tk1ng
Peter Beens – @pbeens
Shawna Rothgeb-Bird – @rollforlearning
Opening Song:
Closing Song:
All of the podcasts are archived here. The show is broadcast LIVE almost every Wednesday morning at 8:45 on voicEd Radio.
---
Technology Troubleshooting
I don't know how many times I've had to solve this problem for people. I had to do it again yesterday.
"I can't upgrade my iPad because there isn't enough free space."
I love the fact that schools are embracing technology and all that but device management needs to come into play somewhere.
So I did what you would. I uploaded the content to my cloud space, performed the upgrade, and then downloaded the content. It doesn't solve the original problem but at least the iPad is running the latest and greatest.
You'd think that, with what Apple charges for these devices, that there would be a little more storage to come with the device. But, that just pushes the problem into the future. The true answer comes from knowing what's happening and addressing it.
On the other hand, if I'm Apple, I know that I'm going to be pushing out these updates so I'd reserve 5GB or whatever as headroom for the updates. Then, they'd go seamlessly. And, for the advanced user, they could turn it off and then be on their own to manage things.
---
Video of the Week
This is great news. I wonder if storage would have been an issue if done in the winter.
---
Photo of the Week
I get to see this every morning.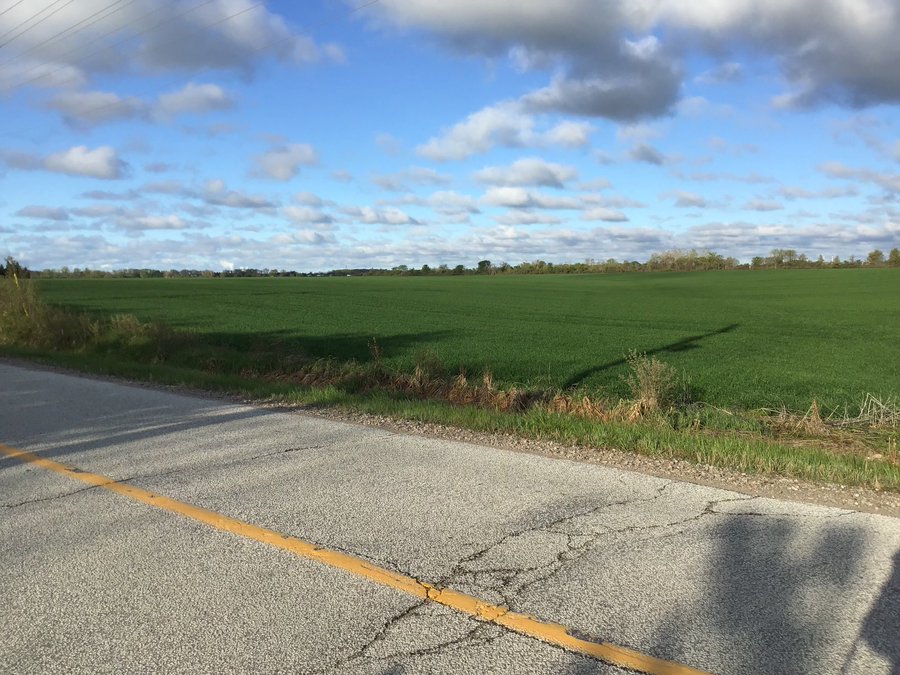 Thanks for reading.
Please join me daily for something new and, hopefully, interesting for you. I honestly and truthfully appreciate your few moments reading my thoughts. Time willing, this summary appears every Sunday afternoon.
Be safe.
dp
This blog post was originally posted at:
https://dougpete.wordpress.com/
If you find it anywhere else, it's not original.