Each month, Microsoft in Canada hosts a TweetMeet for educators.  This month's will be held on Tuesday, April 2 starting at 7pm ET.
This month, a number of people on the Educational Computing Organization of Ontario's (ECOO) executive will join others in hosting at meet titled "Included: Accessibility, Equity, and Inclusion!"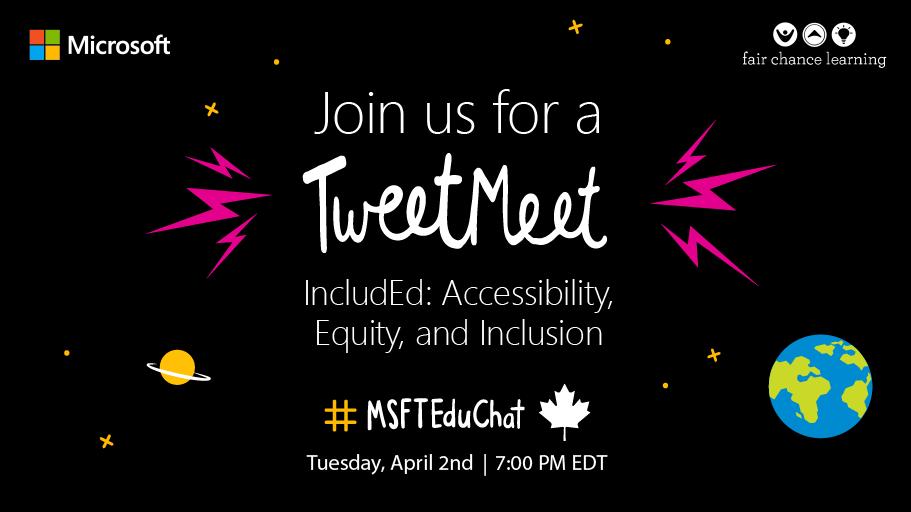 What are #MSFTEduChat Canada TweetMeets?

Every month, Microsoft in Education Canada organizes a social event on Twitter for Canadian educators. The hashtag we use is #MSFTEduChat. A team of topic-specialists prepares and hosts these TweetMeets together. They craft questions around a certain theme and share them on Twitter, then our digital attendees strike up a conversation around that topic.
All you have to do is keep an eye on the hashtag and contribute any insights, ideas, or expertise to the conversation. Or you can just listen in! It's a great way to connect and learn.
Details about the TweetMeet are located here.
Join in – the Twitter Hashtag is #MSFTEduChat.