=====
Readings (You can follow my daily readings as they happen here.  Here are a selected few from the past week.)
=====
Blog Posts on doug … off the record
=====
voicEd Radio
My on demand page can be found here.  The latest edition features blog posts from:
Stephen Hurley and I went live in a Grade 5 classroom in Burlington this week.
=====
Technology Trouble Shooting
Collaboration Success – I'm always amazed when good things come to fruition because of collaboration.  Such was the case this weekend with the first #ECOOcamp.  I'm down here in Essex County, Peter McAsh was in Perth County, and Leslie Boerkamp and Ian Whitton were in various locations in Bruce, Grey, Simcoe, and Perth Counties.  Somehow, between a discussion document created in Google Docs and weekly meetings via Google Meet, we were able to set the table for a pretty amazing day of learning in Owen Sound.  The only thing that was out of our control was the weather but that had nothing to do with getting together.
Weekly Challenge – Well, technically, it wasn't my challenge but when you're on a team, one person's challenge is everyone's.  In Owen Sound, Peter McAsh was using Flippity to draw door prize winners.  Sadly, it wasn't working.  In the meantime, everyone in the audience was watching and waiting and waiting and waiting (while undoubtedly thinking about the weather).  But, patience actually wins in the long run.  Eventually, it decided that it would work.  Prizes drawn, winners happy.
=====
Video of the Week – All 14 minutes of Taxi & Sequel
As it would happen, this Harry Chapin classic hit my listening at least three times this week.  One more time – from Hamilton.
My Favourite Photo This Week
Our smiling keynote speakers from #ECOOcamp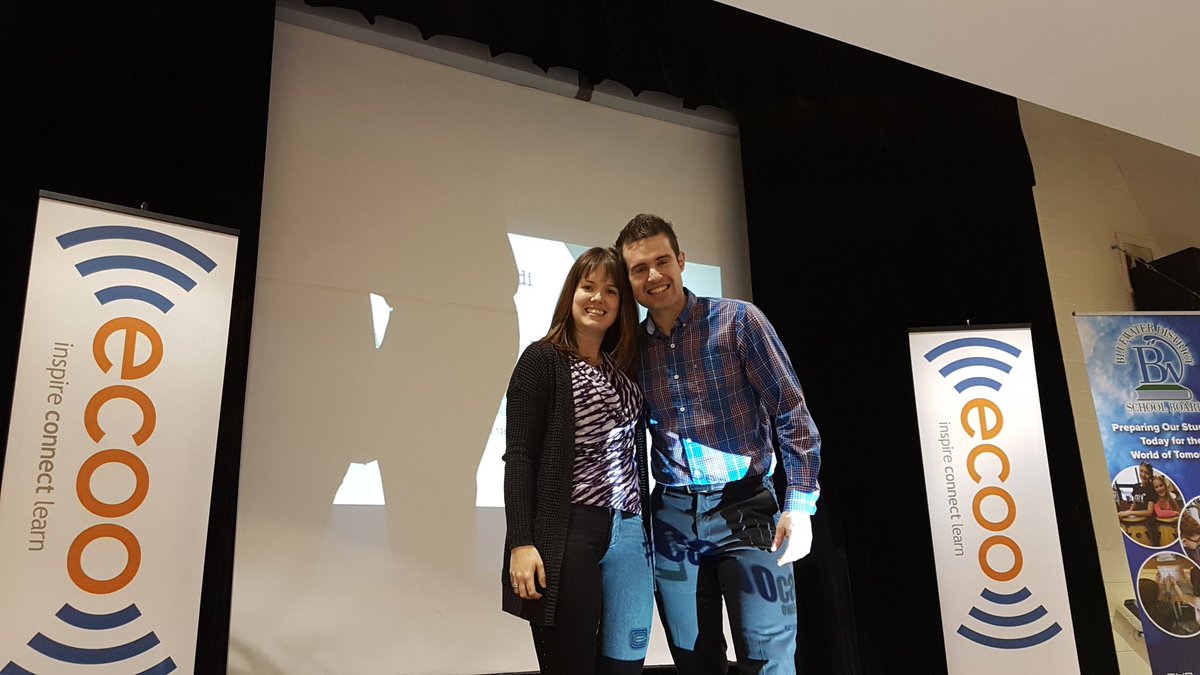 =====
Thanks for reading.
dp