A couple of years ago when the concept of Sketchnoting was new, I was bound and determined to learn how to do them.
I started small; scribbling things on my iPad.  The results varied between childish and embarrassing with a severe tilt towards embarrassing.
I'm not sure what I would do with sketchnoting but I had a couple of ideas that I think would present well nicely using this artform.
I tried; I really did.  
I tried various applications; my daughter bought me a stylus for my birthday; I had a number of other styluses that I'd obtained from here and there but nothing seemed to improve when I was done.  I reverted to my finger.  I'm now convinced that I have a defective finger.
At a Bring IT, Together conference a couple of years ago, I had my chance to learn in the class of the master – Sylvia Duckworth.  I still remember it.  I sat in the front row, eager to learn.  My friend Colleen Rose sat next to me.  I should have known there that I was out of my league.  I'm convinced that when Colleen breathes out in the cold northern Ontario air, it is a beautiful piece of art.
So, I followed Sylvia's instructions to the letter.
The results were still embarrassing.
The best, positive takeaway is now my Twitter avatar.  Colleen drew it as I tried my best to learn.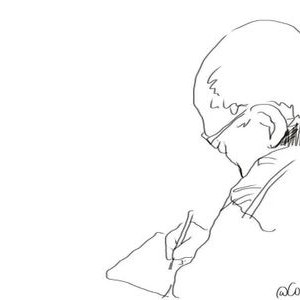 I guess that I need to keep on keeping on.
Fortunately, Sylvia has made her presentation available for us to enjoy in the form of a Google Slides presentation.
I'll keep at it.
Maybe someday I'll surprise myself.
In the meantime, we can all enjoy her lengthy slideshow here.